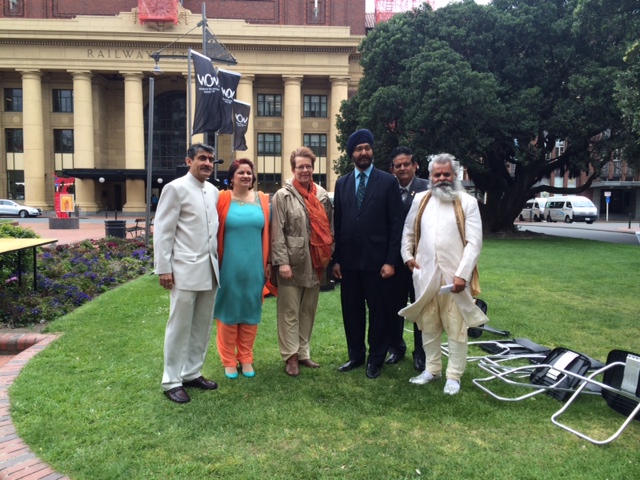 Organising the event was the Chairman of the "Mahatma Gandhi Birthday Commemoration Committee" Shree Shreeman Naginbhai Neil G. Patel, who also represented New Zealand Yoga in Daily Life and the Swami Madhavananda World Peace Council. Other guests included the Indian High Commissioner to New Zealand, the Mayor of Wellington Celia Wade Brown, the Deputy Mayor, city councillors and members of parliament.
A large number of people heard various speeches about Gandhiji's contribution to international politics and his steadfastness to living the principles of truth and non violence as a way of making significant change to society and removing oppression.
Mr Patel spoke as well and mentioned Paramahans Swami Maheswharandaji's continuing good work through the World Peace Council and the International Organisation of YDL in promoting the aims and ideals exemplified by Ghandiji, including the five peace trees planted by Swamiji in this city and the International World Peace Conference held in Wellington in 2008.
After the speeches, Swami Madhuramji from Yoga in Daily Life lead a peace prayer and peace mantra.