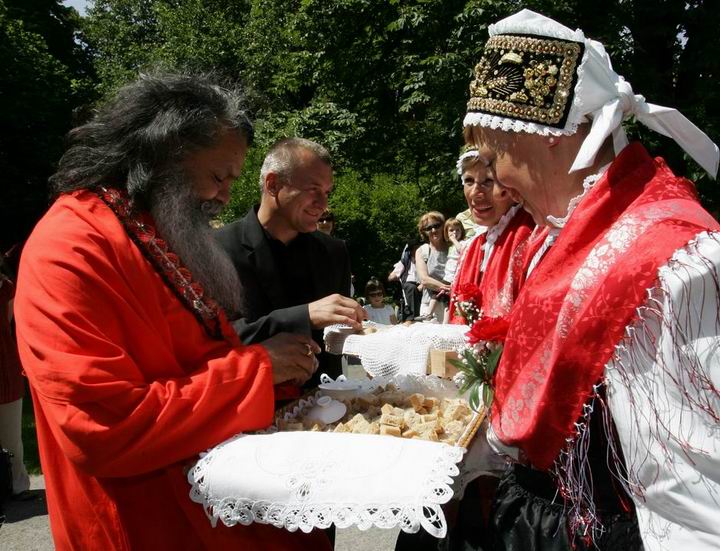 Tradicional welcoming - bread and salt
21st May 2009
H. H. Swamiji's visit to Slovenia started with an event GIVE ME PEACE!, where we all participated and which was organized by the Maribor Yoga in daily life society under the patronage of Maribor municipiality. The event brought together different organizations, societies, schools and individuals with a common desire to encourage peace. The honorary guest, H. H. Swamiji, met the Maribor mayor Franc Kangler and together they attended the event which was taking place in the town park.
Primary school children prepared a short play and reminded everybody present to the significance of a clean and preserved environment for quality living of every person. After that the main part of the event took place, when H. H. Swamiji and the mayor planted the peace tree in the Town park. With the lime tree, Maribor joined six Slovene cities, Ljubljana, Kranj, Novo mesto, Portorož, Celje and Domžale, where H. H. Swamiji planted trees in Slovenia within his wide peace efforts as a symbol of endeavours for peace – peace within humans, peace among people, peace among all living beings, peace in the world. The event in the park finished with the flying off of the peace pigeon.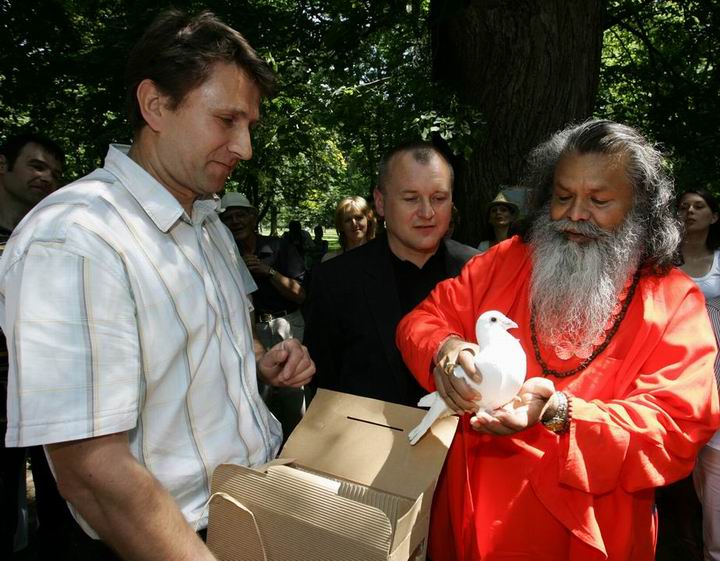 ---