Remarkable peace gathering at the United Nations in Vienna

Letter of Dr Miro Cerar, Prime Minister of the Government of Slovenia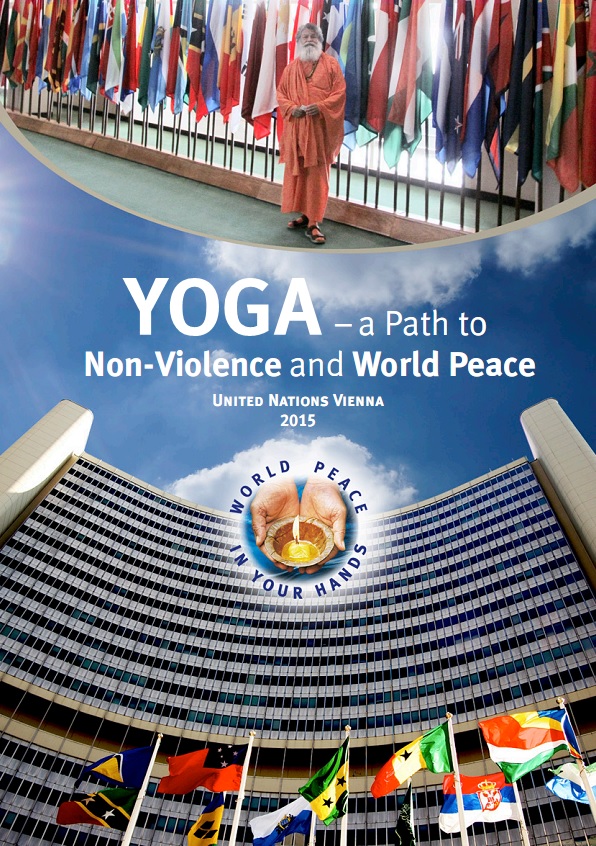 VIENNA, 2 October 2015 – While world leaders are proclaiming an historical post-2015 Agenda with partnership engagements for the Sustainable Development Goals at the United Nations in New York, more than 200 delegates and representatives, from NGOs and academia around the world, have gathered in the United Nations in Vienna to commemorate the International Day of Non-Violence. The international conference titled, "Yoga – a Path to Non-Violence and World Peace" was organized by the Sri Swami Madhavananda World Peace Council (SSMWPC), an NGO in special consultative status with ECOSOC, on the initiative of its founder, Bharat Gaurav Vishwaguruji Maheshwarananda.
In honour of the 70th anniversary of the United Nations and International Day of Non-Violence, dedicated statements and official letters of support for the conference objectives were received from executive state officials, local authorities, NGOs and academia from Austria, India, Hungary, Slovenia, Czech Republic, Slovakia, USA, Croatia, Australia, Ukraine, Netherlands, Mexico and Germany; as well as personally from UNESCO director Ms Irina Bokova, HSH Prinz Alfred von Liechtenstein and Mahatma Gandhiji's grandson Mr. Arun Gandhi.
During the Vienna Conference, SSMWPC founder and conference initiator Vishwaguruji Maheshwarananda stated: "World peace is possible when all religious and political leaders practice tolerance, recognition and respect for all religions, cultures and nations. Our prime duty is to awaken the consciousness of forgiveness, brotherhood and oneness, that we are all children of one God. There is one religion to which we all belong – Humanity".

WPC Souvenir updated(17.46 MB)


2015_VIE_Resolution_Signatures.pdf (401.5KB)