Paramhans Swami Maheshwarananda, simply known as Swamiji, and Mr Harbhajan Singh, The Mayor of Brent, today planted a symbolic Peace Tree, dedicated to the local community, in Queen's Park, Thursday 2nd September 2010. Yoga in Daily Life is the international charity, founded by Swamiji, dedicated to bringing the benefits of yoga to all. The charity coordinates many humanitarian activities and initiatives including the planting of a number of 'peace trees' in locations from Sydney, Australia, to Maribor, Slovenia, which was recently visited by His Holiness the Dalai Lama.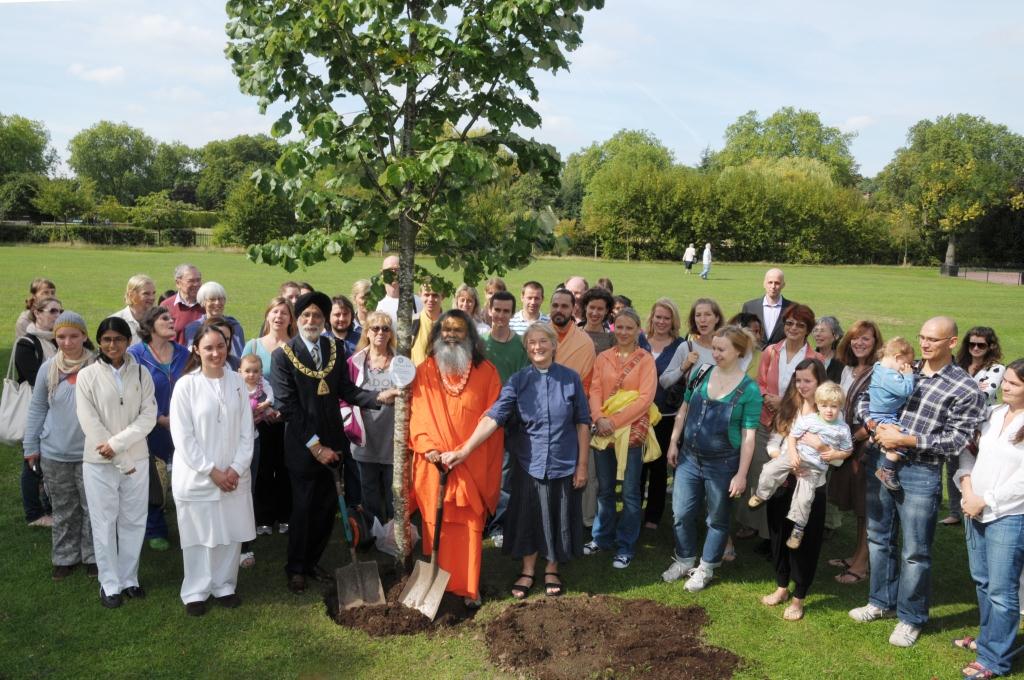 Swamiji is recognised globally by thousands as one of the great Self-Realised Masters who has brought the ancient science of Yoga to the West. Humanitarian worker and tireless advocate of world peace, he has dedicated his whole life to serving humanity. His insight and understanding of the problems of modern society led him to create the unique and comprehensive system of Yoga called Yoga in Daily Life.
"The mightiest power in humans is the power of thought. Right now is time for us to apply our intellectual energy for the benefit of the world, rather than being the cause of its destruction. The path of Yoga helps us to unearth the valuable treasury of spiritual knowledge buried within and put it to good use. In this way each of us can contribute something worthwhile to the planet and its recovery." - Swamiji, Founder of Yoga in Daily Life.