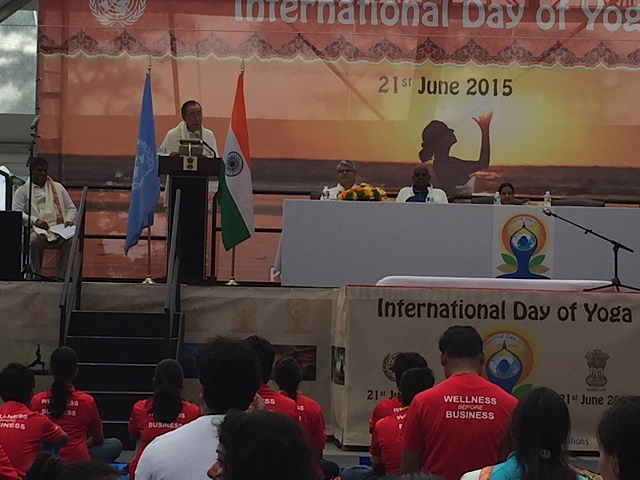 Representatives of Yoga in Daily Life New York and Sri Swami Madhavananda World Peace Council were invited by the Indian UN Ambassador to participate in this historical event, which was also attended by high officials of the United Nations, distinguished representatives of Indian government, international Ambassadors, representatives of the international yoga community, and world media.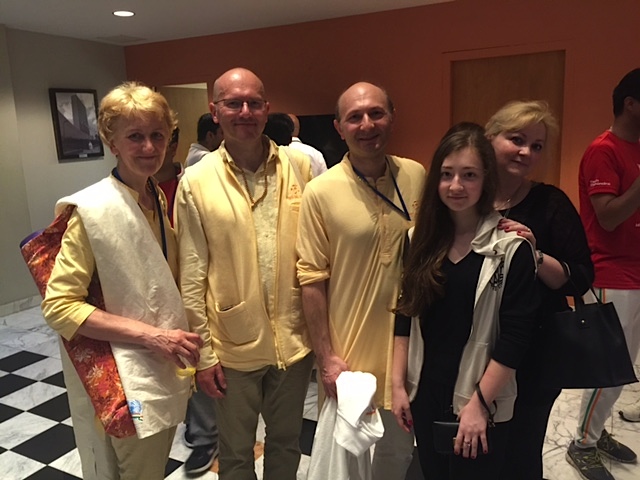 The program included: a video overview of the History of Yoga; a recorded speech by the initiator of IDY, Indian Prime Minister, Sri Narendra Modi; speeches from dignitaries including the UN General Secretary, Mr Ban Ki Moon, Indian Minister of External Affairs, Ms Sushma Swaraj, Indian Ambassador Mr Ashok Mukerji, and Georgian Ambassador, Mr. Kaha Imanadze – who spoke from his own experience of practicing Yoga in Daily Life, taught by HH Vishwaguru Maheshwarananda, which streams from the authentic yoga lineage of Sri Alakhpuriji Sidha Peetha Parampara.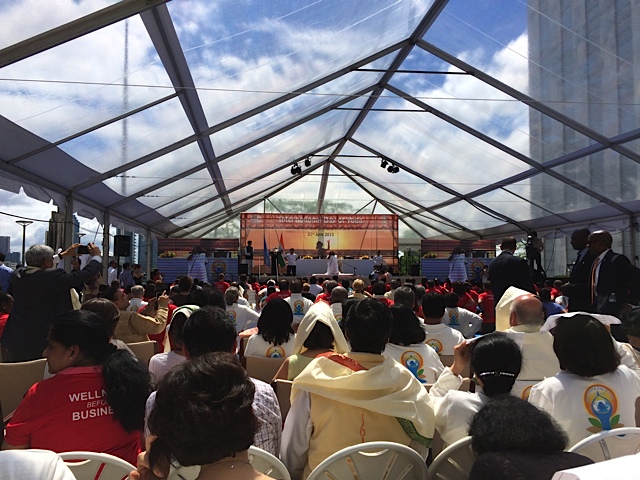 The assembled guests were also led through a program of yoga asanas, pranayama and a short meditation, and there was a live video link to the Times Square Solstice Yoga practice, where over 15,000 yoga practitioners were participating together outside, in the center of New York City.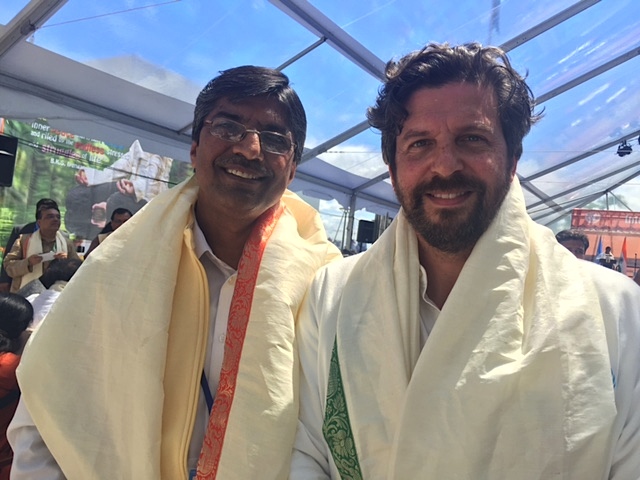 The positive energy and hope generated by celebrating the first International Day of Yoga was nicely captured in the words of UN Secretary-General Ban Ki-moon: "My hope is that yoga will give people everywhere the sense and the oneness we need, to work together, to live in harmony, and to usher in a life of dignity for all."